2011
Location: Rodney Scout Reservation
North East, Maryland

July 3-12, 2011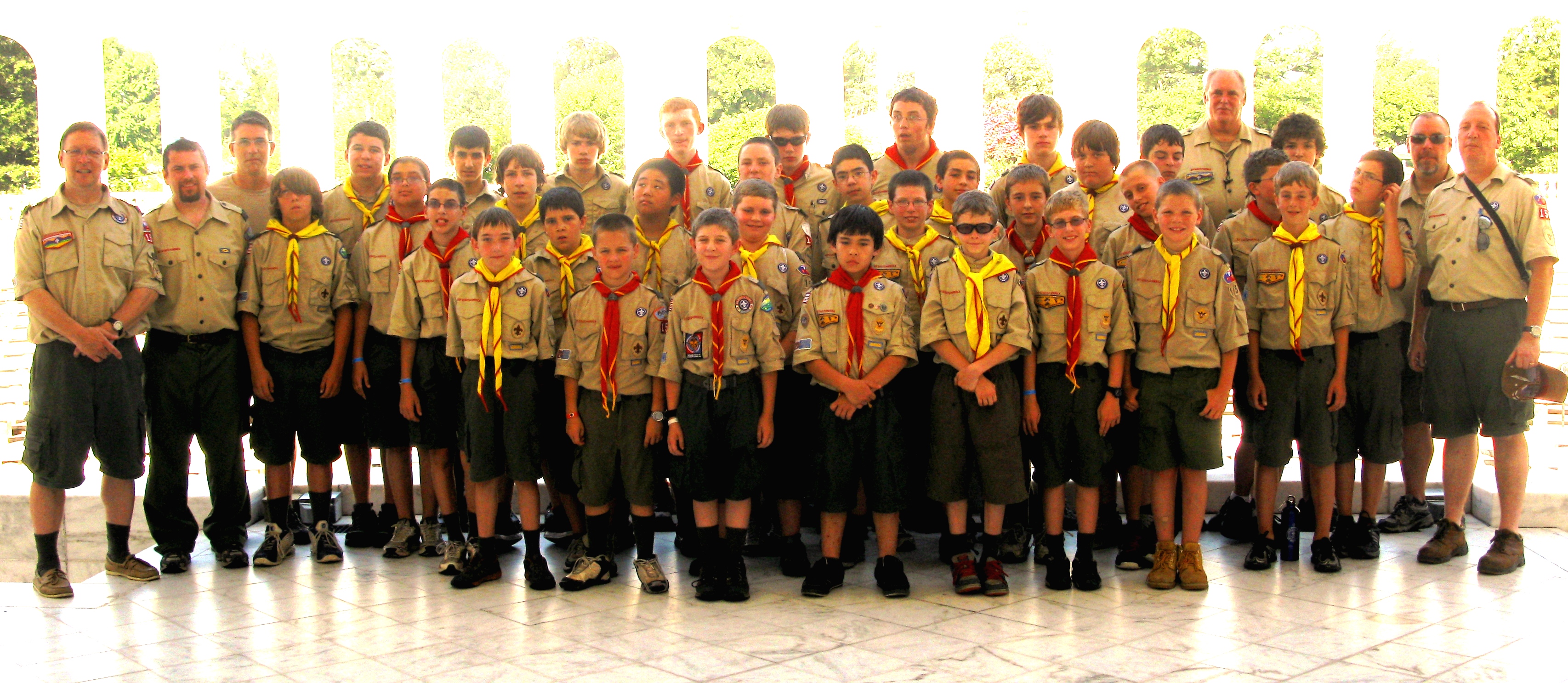 (
Click here to enlarge the picture
)
Row One (L to R):
Chad Lamont, Steve Oncay, Mike DeFazio, Brent Masters, Owen McCarthy, Matthew Keith, Jacob Schofield, Peter Kittredge.
Row Two:
James Ciras, Brian Bliss, Rob Caggiula, Jacob Habbel, Alex Davieau, Joe Skowronski, Allen Turner, Logan Lamborn, Jacob Bliss, Jon Belanger (ASM)
Row Three:
Howard Carlson (ASM), Patrick Byrne, Robert Knowles, Noah Redden, Jacob Carlson, A.J. Gagner, Ryan Byrne, Tyler Drake, Nathan Satkauskas, Nathan Martel, David Lewis, Bill Oncay.
Row Four:
Tom Lamont, Cole Macjewski, Tyler Moorey, Keith Reiter, Andrew Belanger, Tom McGowan (SPL), Ian Kelly, Dillon Arnold, Charles Thompson.



Photograph taken 7/10/11 at the Tomb of the Unknown Soldier, Arlington Cemetery, Washington, D.C.