See no side menu? Visit the non-JavaScript site
Colorado Pictures
Monday, August 9
Day 10
Pikes Peak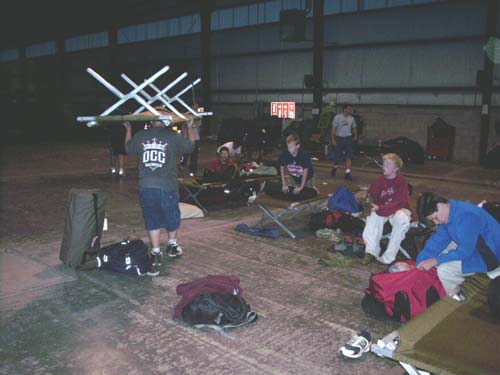 In the morning we had an unexpected wake up call and had to quickly pack and move our stuff so workers could use the facility.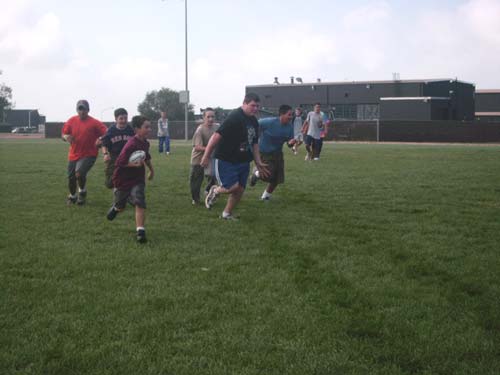 Since we could not hang out at the snow shlter, some of us went out and played a game of football.

Then we arrived at the cog railroad station.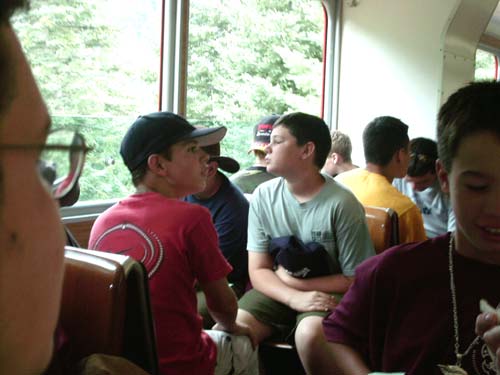 Riding on the cog railroad, waiting until we reach the top.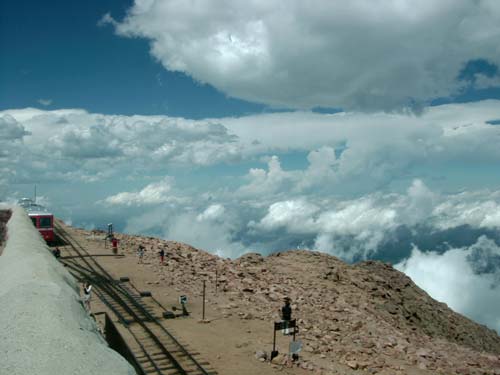 Finally we reached the top and the view was amazing.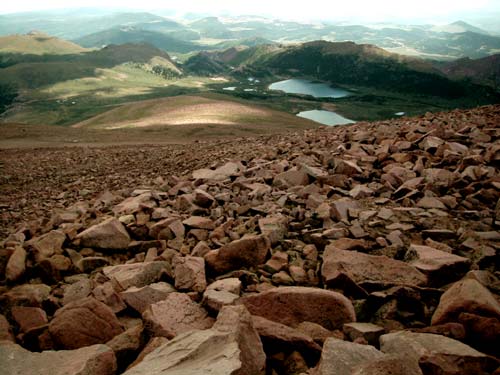 Another great view!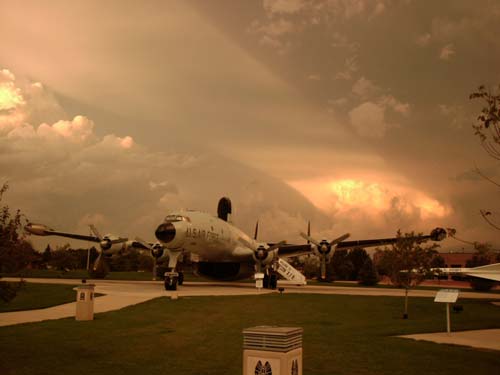 After Pikes Peak, we came back to the base. Some of us decided to explore the museum and we were able to caputre this picture.