See no side menu? Visit the non-JavaScript site
Colorado Pictures
Tuesday, August 10
Day 11
Denver, Colorado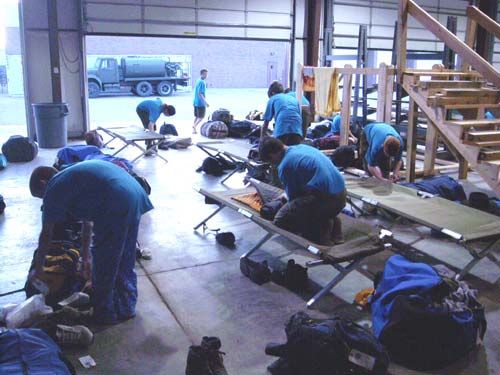 Packing for the last time before heading out to Denver.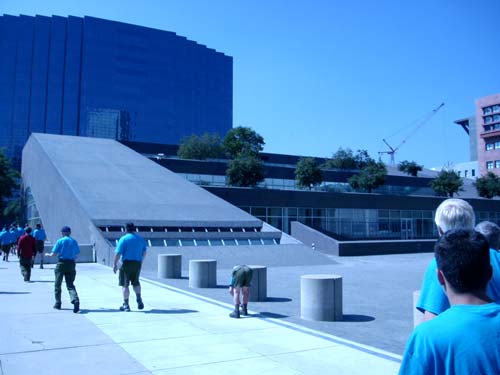 Our first stop was at the Musuem of Colorado's history.
After visiting the musuem we went to the Denver Mint. The Denver mint is a highly secured area and they didn't allow any photographs.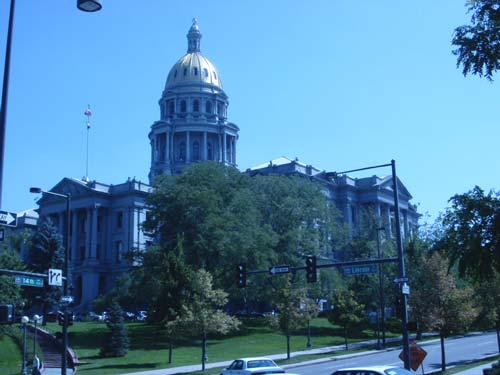 Then we went to see the State House.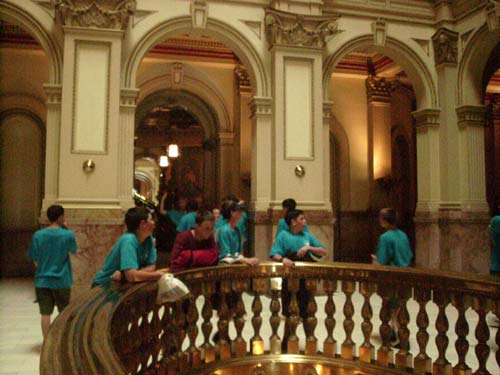 Scouts trying to enjoy the beauty of the interior of the State House.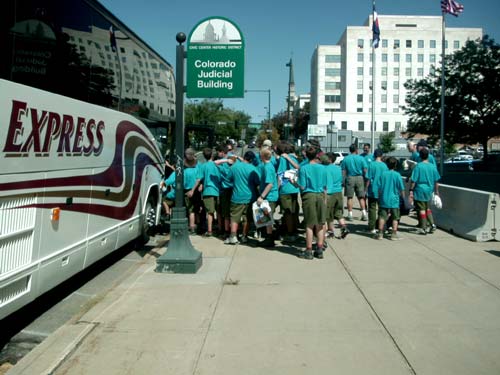 Then it was time to go home. :-(