See no side menu? Visit the non-JavaScript site
Colorado Pictures
Monday, August 2
Day 3
Camp: Day 1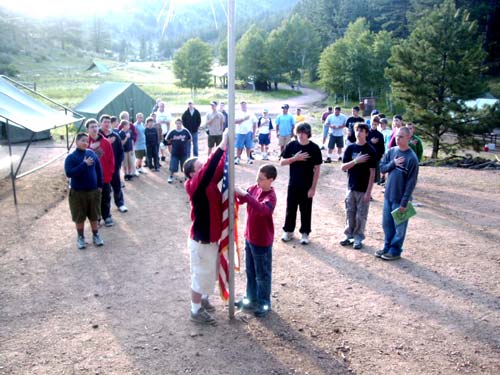 In the morning, we raised the colors at our campsite.




Jimmy listening to his intructor for lifesaving merit badge.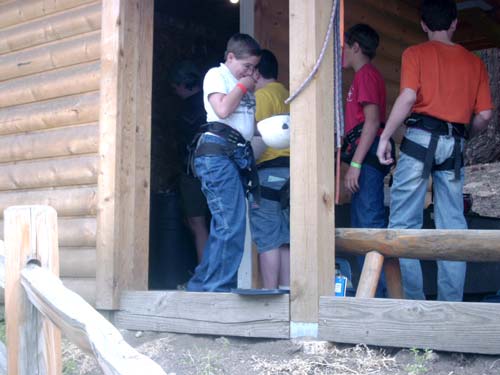 Joey getting his equipment for climbing merit badge.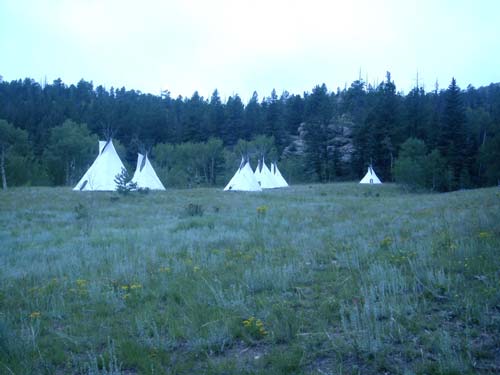 While some scouts worked on merit badges, some of us decided to explore the land. While hiking we found a small indian villiage.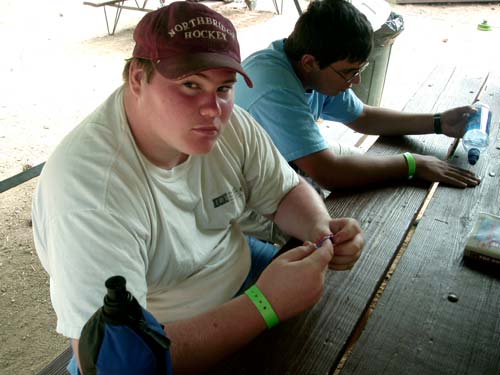 Matt working on his leatherwork merit badge.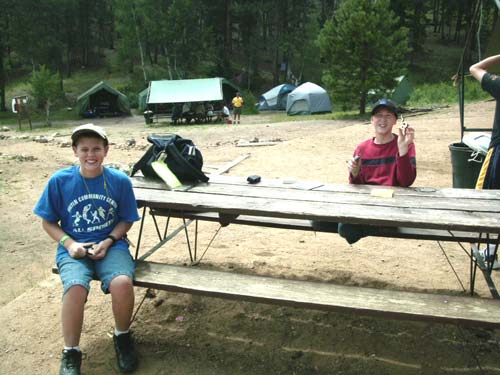 Garret and Jason carving wood for the wood carving merit badge.