See no side menu? Visit the non-JavaScript site
Colorado Pictures
Tuesday, August 3
Day 4
Camp: Day 2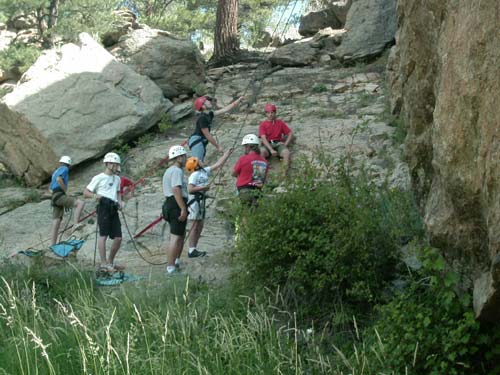 Climbing merit badge.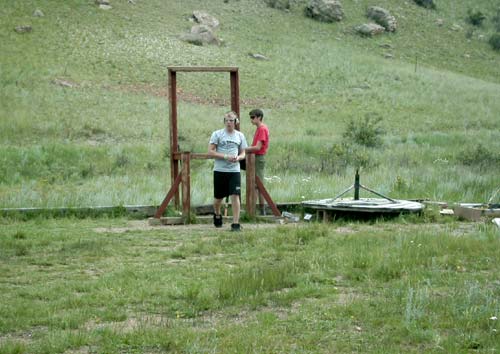 Matt walking back to his post after shooting a few shotgun shells.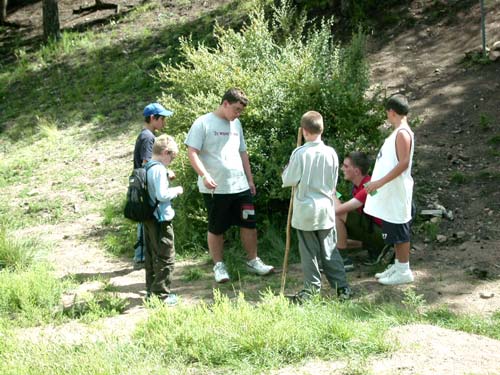 Kyle working on the orienteering requirement.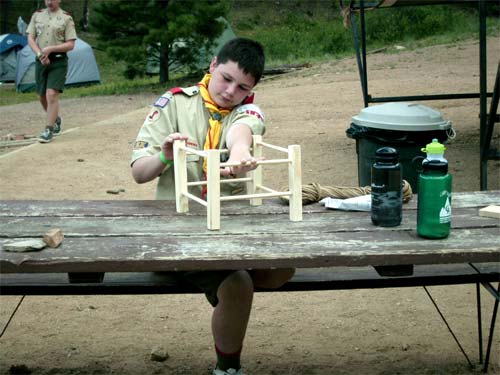 David making a a canoe seat, so he can earn his basketry merit badge.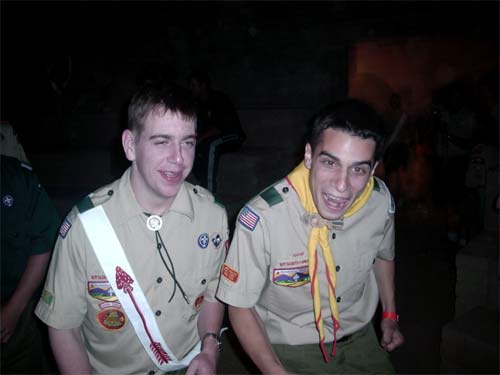 Later that evening, there was an OA tap out and then some dancing. Looks like Mike and John are having fun!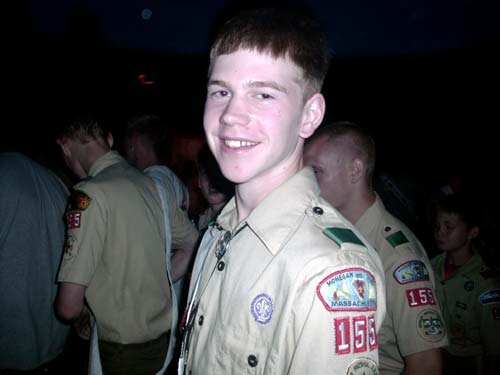 Looks like Ben is also having a good time.