See no side menu? Visit the non-JavaScript site
Colorado Pictures
Saturday, August 7
Day 8
Leaving Camp Alexander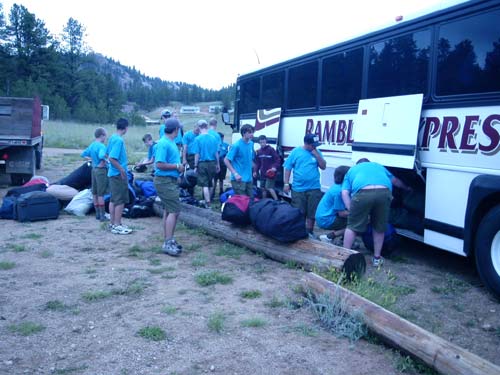 The bus was loaded and we got ready to head out.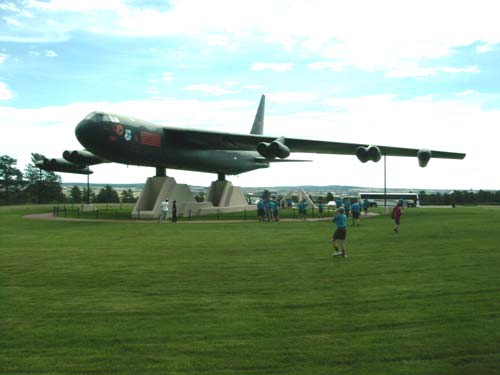 Our first stop was the Air Force Academy, where we checked out a B-52.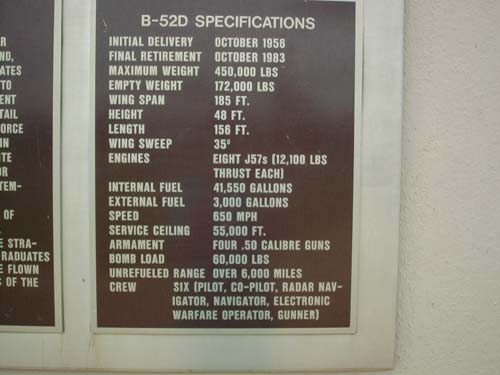 Just some interesting facts about the B-52.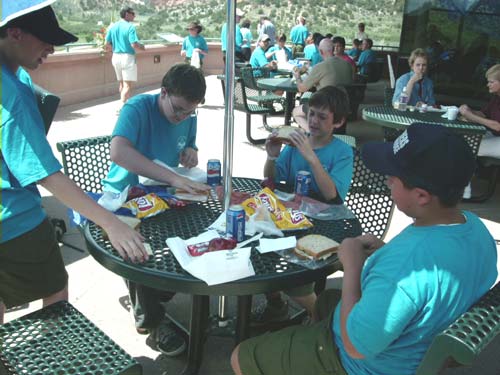 After visitng the Acedemy we went to a cafe to eat lunch. Looks like everyone is enjoying their food.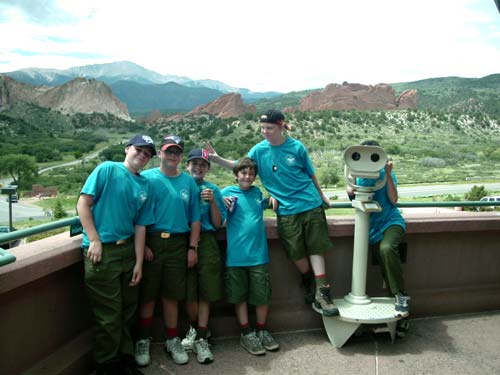 Scouts in front of The Garden of the Gods.
Soon we went to check out The Garden of the Gods up close.
We had seen very amazing rock structures.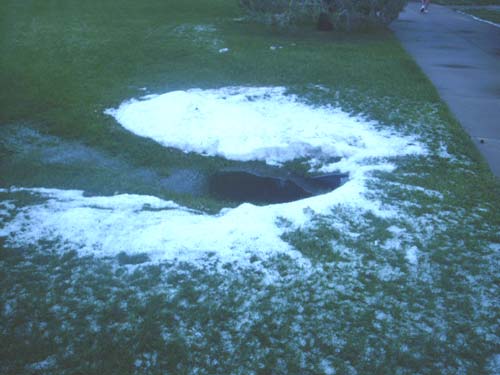 Our last stop was at the Perterson Airforce Base where we would stay for a few nights. To our surpise, we had found small hail balls on the ground.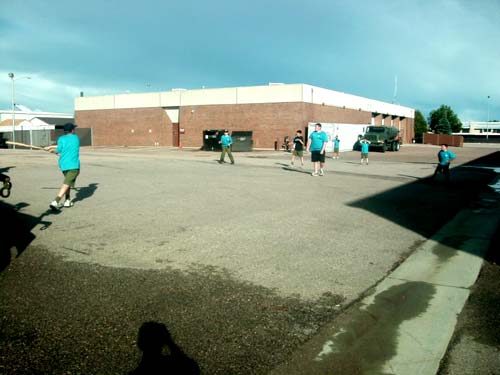 Since we had a lot of free time, a lot of the scouts participated in a game of stick ball.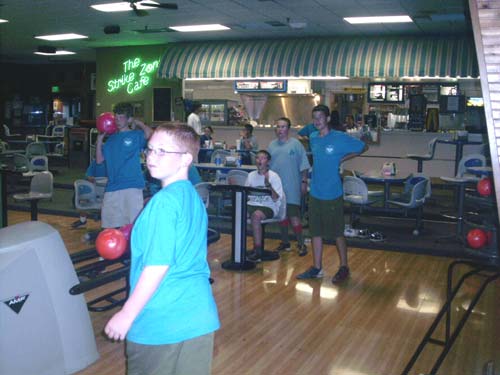 Then we went down to the bowling center and had fun bowling.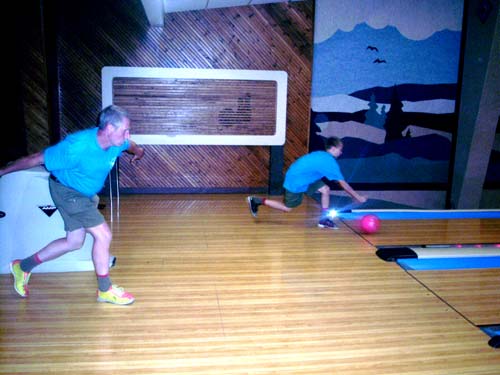 The adults (Above: Mr. Newman) also had joined.