See no side menu? Visit the non-JavaScript site
Colorado Pictures
Sunday, August 8
Day 9
Royal Gorge and Flying W. Ranch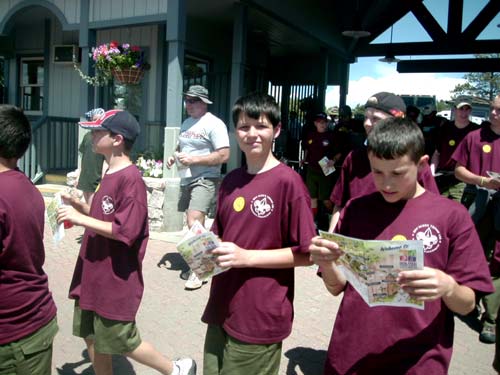 Scouts getting ready to explore the Royal Gorge.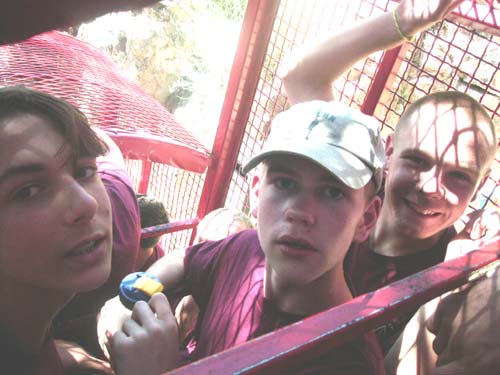 Venture Crew decided to take the steepest railroad in the world down to the bottom of the gorge.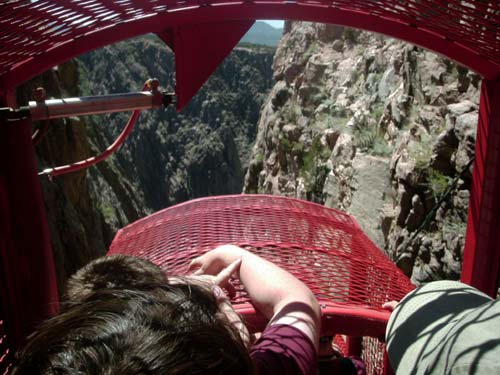 The ride down.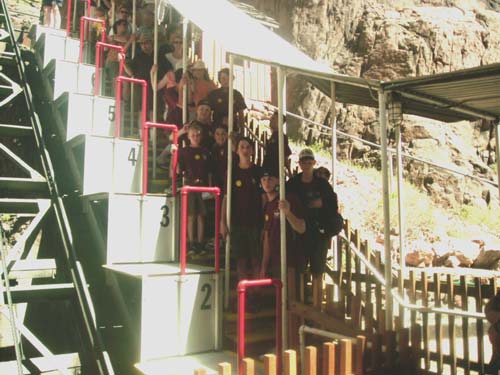 Scouts waiting to go back up to the top.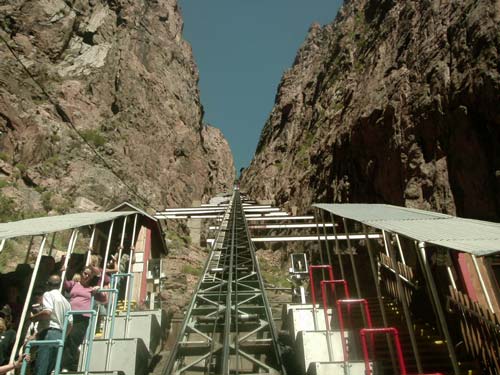 The view from the bottom of the gorge up the railroad.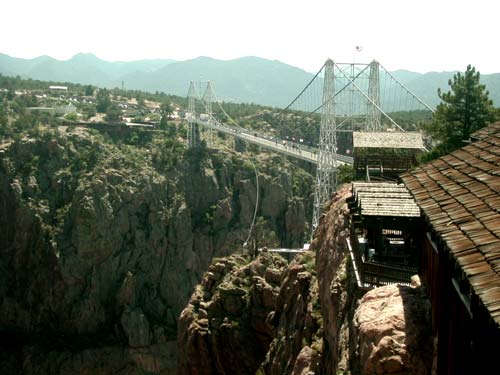 A view of the highest suspension bridge in the world.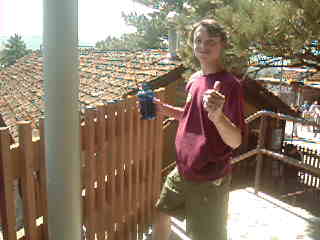 The experiment with the vertical wind. Click the Picture.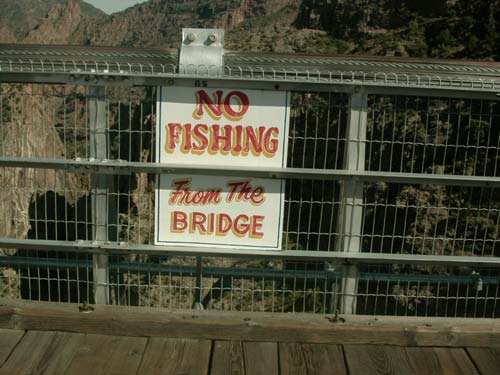 Something that is surpising to see on the world's highest suspension bridge.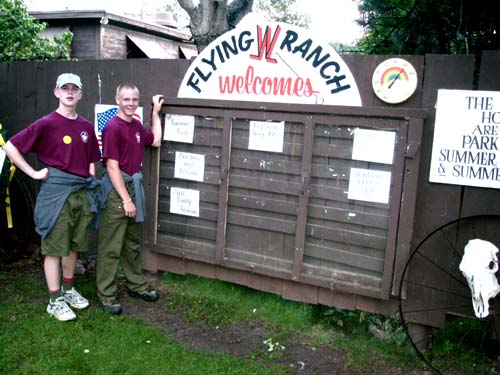 Our next stop was the Flying W. Ranch.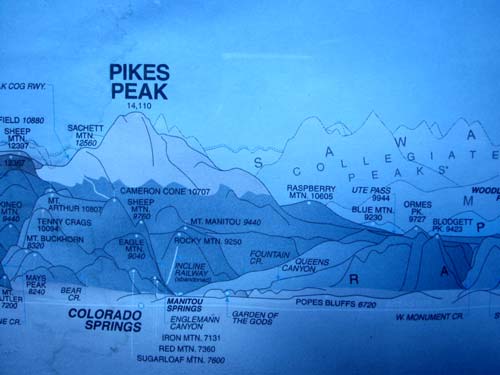 While at the ranch, we found an interesting digram of the mountains. Can you find the Blue Mountain?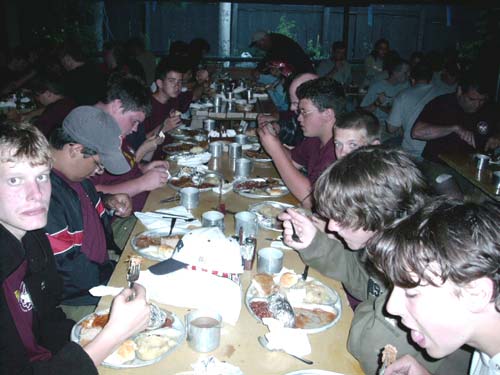 Then it was diner time!
The scouts enjoyed the food so much that they didn't even bother looking at the camera.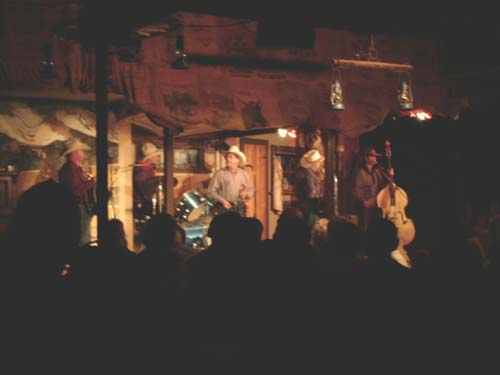 Then we watched a great show.