See no side menu? Visit the non-JavaScript site
Florida Pictures
Saturday, July 26
Day 12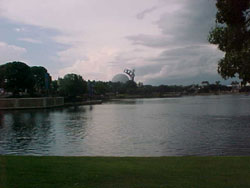 Another rainstorm threatens as we hit Epcot.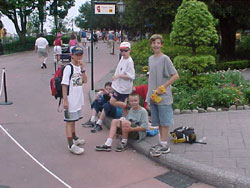 The boys stop in "England" at supper time for some Fish & Chips.
Mr. McNelly, Doc Keller, & Mr. Thompson prepare themselves for
"Honey I Shrunk the Audience". (Watch those mice and snakes, Mac!)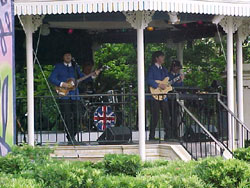 The Fab Four made an appearance..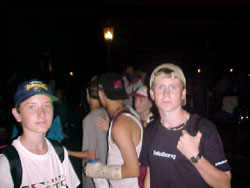 The fireworks were awesome.