See no side menu? Visit the non-JavaScript site
Florida Pictures
Saturday, July 18
Day 4
Matt Miller in free fall at a free swim.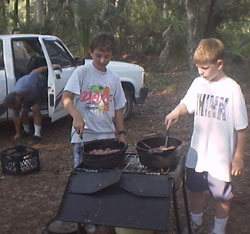 Dennis Milechin & Ben Keller working on Cooking merit badge.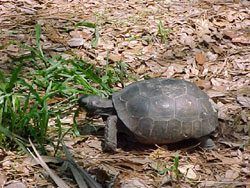 This turtle lives next to our camp, and seems friendly so far...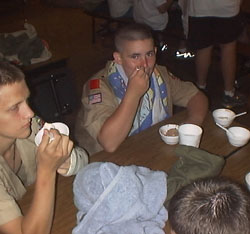 Johnny Brooks enjoys the ice cream at our Ice Cream Social.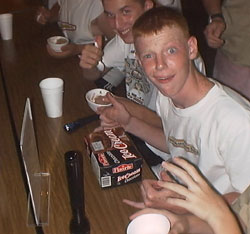 Nick Miller attempts to make off with the goods.