See no side menu? Visit the non-JavaScript site
Florida Pictures
Saturday, July 20
Day 6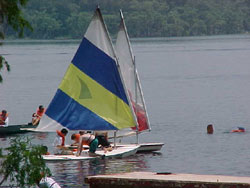 It started as another calm day at camp. The sailing was excellent.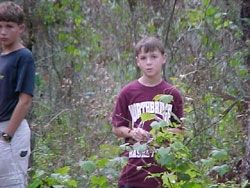 Andrew Gawlak went orienteering.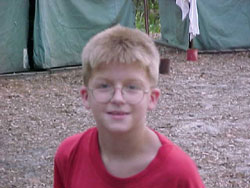 Ben Holmes was a happy camper.
Then an early evening Thunderstorm rumbled through the area,
dumping over 5 inches of rain in 2 hours.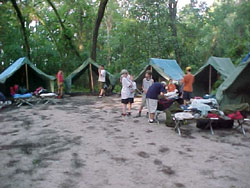 A river washed through camp at the storms peak, requiring a bit of clean-up.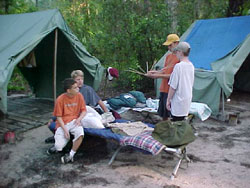 The boys all pitched in and the job was done.
And they say it never rains when Troop 155 goes camping! (All in all, over 20 inches of rain fell in Central Florida during the July 15-27 period, ending their worst drought in 5 years.)