See no side menu? Visit the non-JavaScript site
Colorado Pictures
Saturday, July 31
Day 1
Arriving at Peterson Airforce Base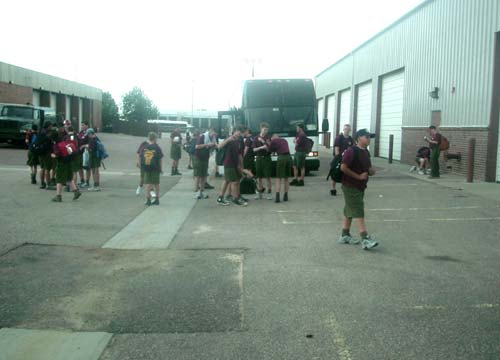 We arrive at Peterson Airforce Base and stretch out our legs after a long journey.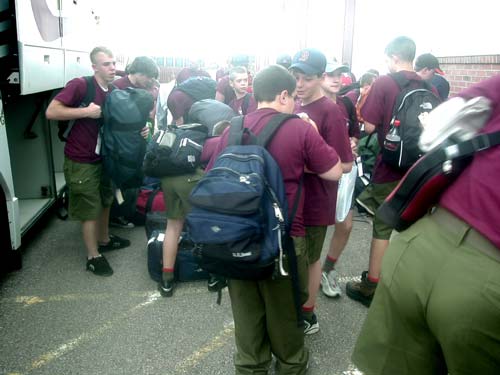 First things first, we had to unload the bus.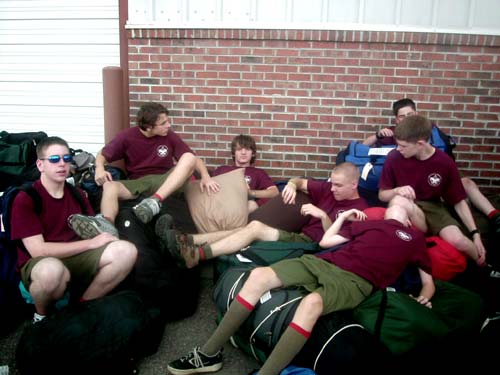 After unloading the bus, some of us decided to relax on the luggage while we waited for someone to open the snow shelter.
Waiting for a few minutes, we were finally let into the snow shelter. Then everyone claimed their spots and started unpacking.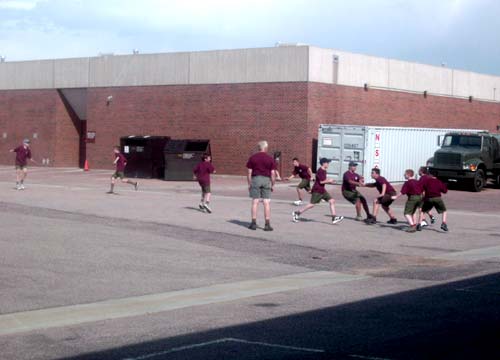 Once everyone was all set unpacking, a game of football was started.