See no side menu? Visit the non-JavaScript site
Colorado Pictures
Sunday, August 1
Day 2
Going to Camp Alexander.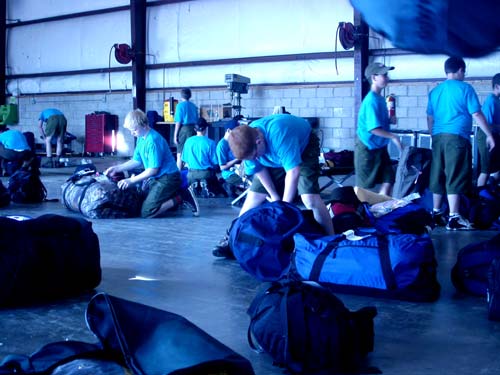 We all wake up early and pack up for our final voyage to Camp Alexander.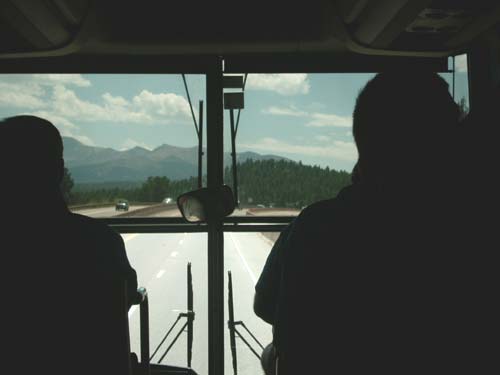 Quickly the bus was packed and we were off to Camp Alexander.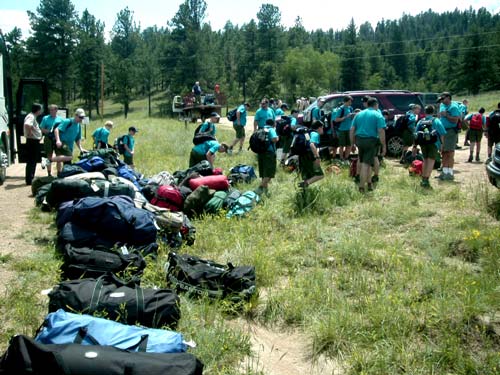 Arriving at the camp we, again, had to unload the bus.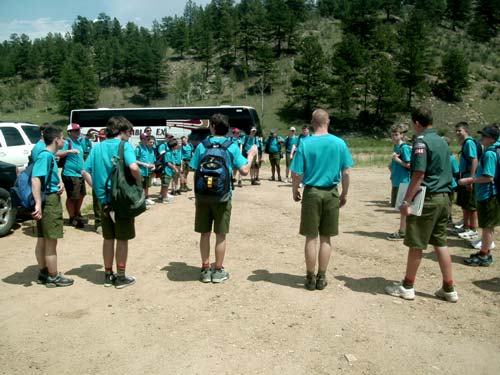 Then we had to line up to hear the instructions from our guide.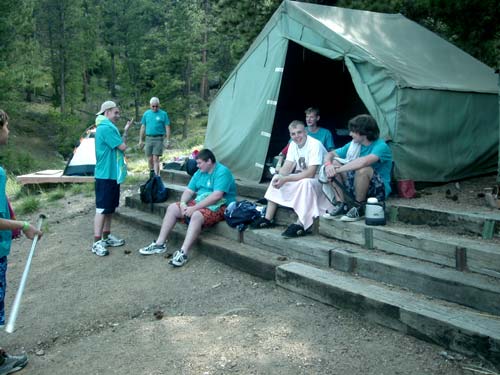 Eventually we made it to camp and unpacked. Afterwards, some of us just hanged out and waited for instructions.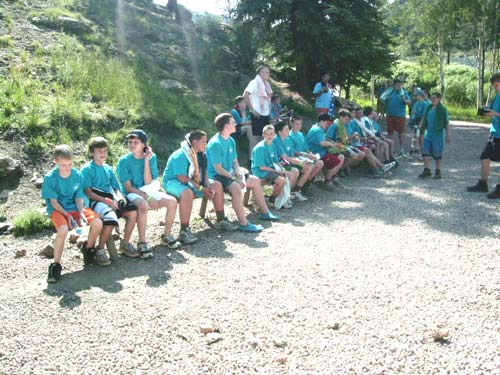 Then came the time to take our swim test. We all listened to the lifeguard for instructions.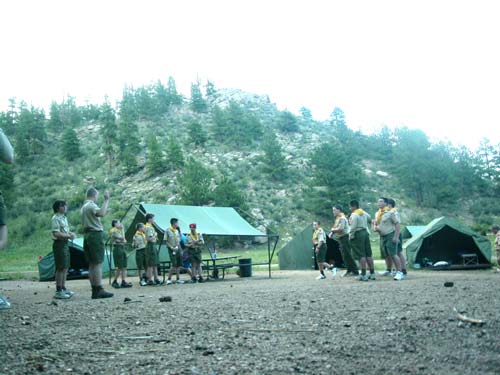 Soon came time to eat supper, so we all dressed in class A uniforms and slowly lined up.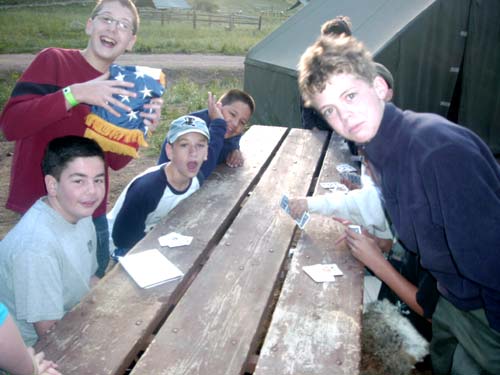 Of course, later we had free time, and what do we do with free time? Play cards!