See no side menu? Visit the non-JavaScript site
Colorado Pictures
Wednesday, August 4
Day 5
Camp: Day 3 (A chilly morning)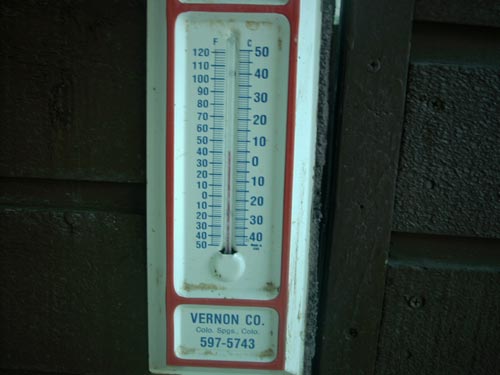 It was a very cold morning, about 40° F. Check it out for yourself.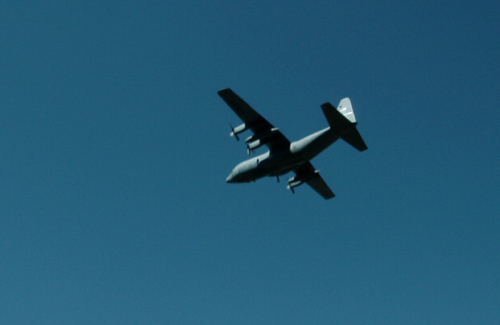 During the day, there was a surprise flyby by the transport planes from Peterson Airforce Base.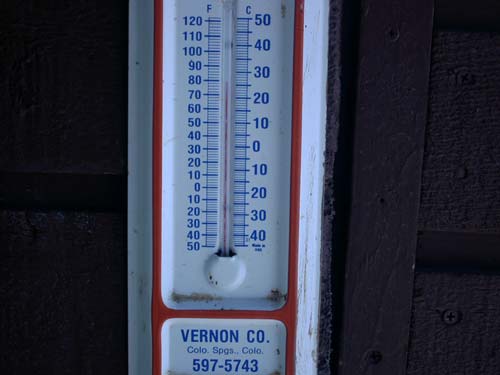 As the day went on, the temperature increased by 40 degrees.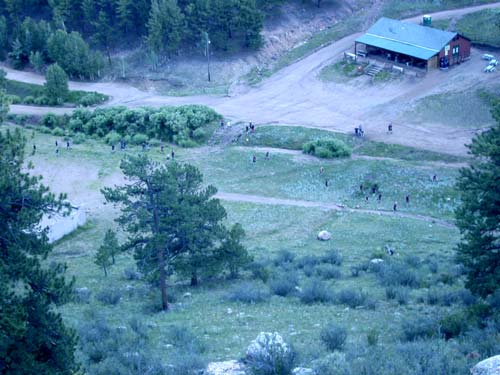 That night we had challenged a troop from Oklahoma for a game of capture the flag. From a mountain view you can see the troops disperse to start the game.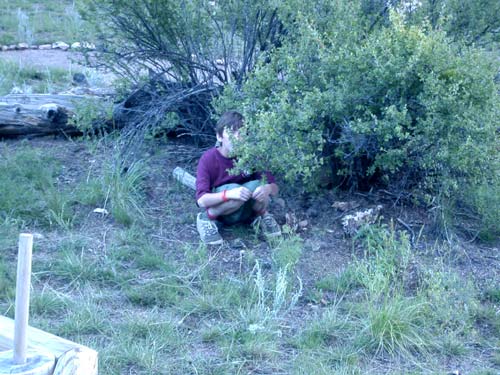 Tyler had hid behind a bush and waited for an intruder to pass by.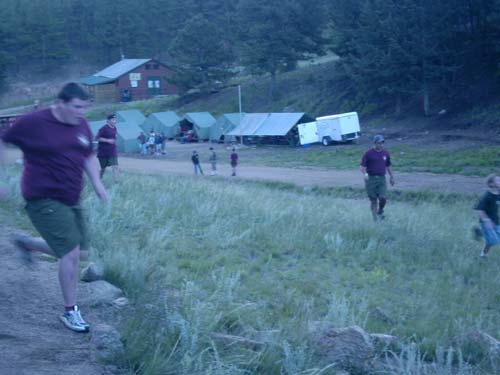 The opposing team had intrudered into our territory! The chase is on!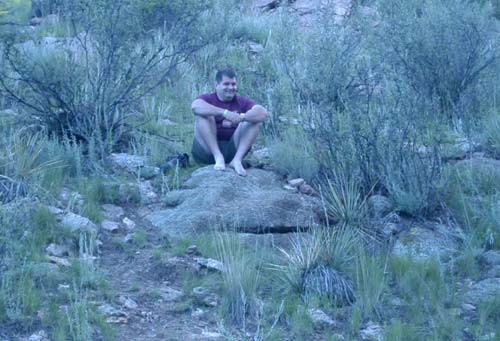 The adult leaders of our troop were the refs of the game.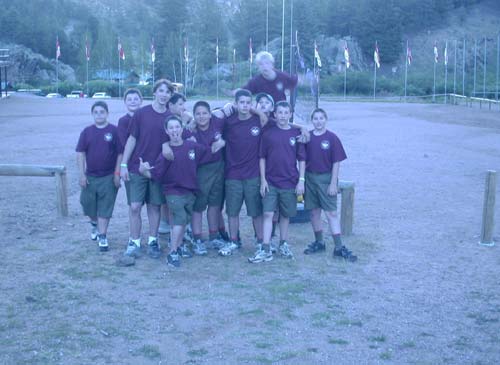 Some of our scouts in the opposing team's jail.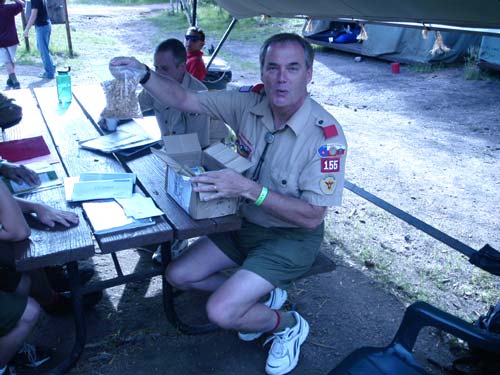 That night Mr. T got a package in the mail and he seemed very happy to see what was inside.