See no side menu? Visit the non-JavaScript site
Colorado Pictures
Friday, August 6
Day 7
Camp: Day 5 (A beautiful day)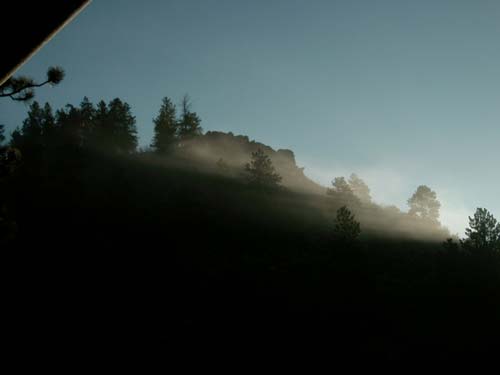 The hill that was beside our campside in the morning.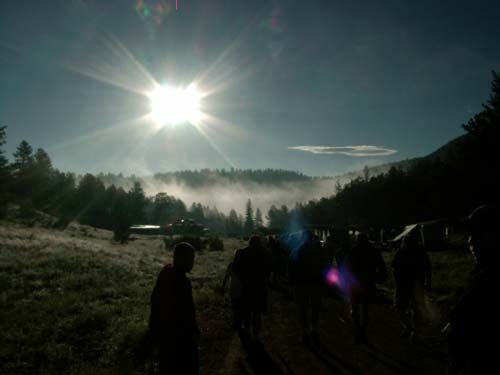 While marching towards our morning line up we had witnessed this beautiful scene.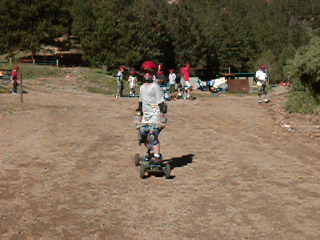 See an accidental video of Kevin mountain boarding.
Late that afternoon we had the IronMan competition. Each troop had to set up teams of ten people which would participate in a rally race. First there was a shooting competition.Then there were the runners that were sent one by one, depending on the score of the shooting competition. Each runner was equiped with an orange as a baton. The runners would run towards the bikers that were near the pool and pass the baton. The bikers would ride to the handycraft lodge and hand off the baton and the bike to a second biker. The second biker would ride up a hill and make a half loop and then pass the baton to the canoe group. The canoe group had to carry a canoe several yards before passing the baton to a second runner. The second runner would run down to the parade grounds and pass the baton (fruit) to an adult leader, and the adult leader had to eat the baton as fast as he could. We had two teams and the lucky adult leaders were Mr. Huffor and Mr. Hamm. Well, enjoy these short videos of the race by clicking on the picture.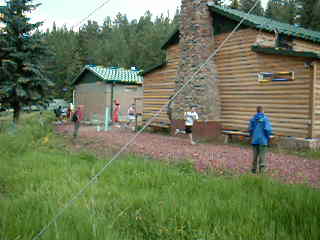 The first runner passing the baton to the bikers.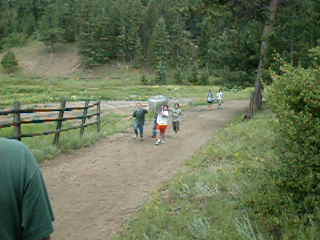 Why belts were invented!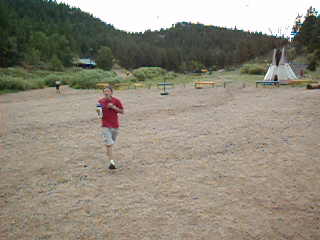 Tom passing the baton to Mr. Huffor
I am not sure what place our two teams had finished, but they all did a great job!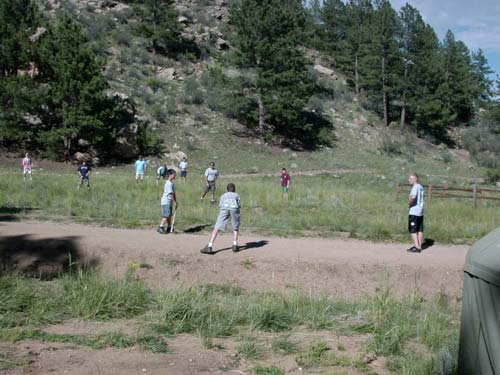 Afterwards some scouts played stick ball until it was time for dinner.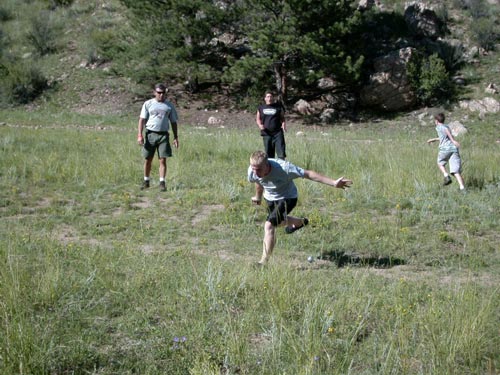 Matt trying to get the ball to make a play.
During dinner it rained, and we saw a double rainbow. Look closely.